Meet Paula...
I often get people asking, Why cooking in a camper? Well, let me explain...
Sat in the van one cold evening at Hell's Mouth (surfers' beach on the Lovely Lln Peninsula, North Wales) somebody asked "What will we eat when the Davies' close up the burger van for winter?!" This gave me the idea to create some one-pot, winter warmers along with lovely summer recipes which can be cooked quickly using very little effort and space! As the wife of Grumpy Old Surfer, myself and Princess (our daughter) are often sat in the van, whilst G is out taking pictures or surfing in all types of weather. We love nothing better than beach combing and walking the beautiful beaches of the UK but when the weather is bad we can only play so many games of Yahtzee or read so many books (we're not too keen on knitting either!), so we decided cooking was the way forward! The other surfers complained that they couldn't get a decent meal whilst at the beach. Me being me said "You all have a van, you all have at least one ring on the cooker – what's stopping you cooking if I show you how to do it!" They loved the meals I cooked up! G always says that Jesus was an amateur when it came to feeding the 5000 – I could apparently have given him many tips!
Some of the recipes can be made at home prior to your surf/camping trip, for example I make a fantastically easy meatloaf, which then offers lovely packed lunches! Ready prepared items such as chopped onions and mushrooms are also a great help when you're short on space. Remember you are cooking in a camper, you will be tired after all the surf and you just want something quick and tasty to eat. You are not (probably) a Michelin star chef, so cheating is perfectly acceptable.
Quesadillas along with Campervan spring rolls and samosas are my signature dishes at the beach, as they are so versatile and great for sharing. We love to have them as they are so easy to eat, very tasty and ideal for cooking in the van, tent, caravan or even on the beach BBQ! We don't let anything put us off having what we want in the van. 2015 saw us travel the length and width of the UK and we even had Christmas Day in Cornwall with a full Christmas dinner.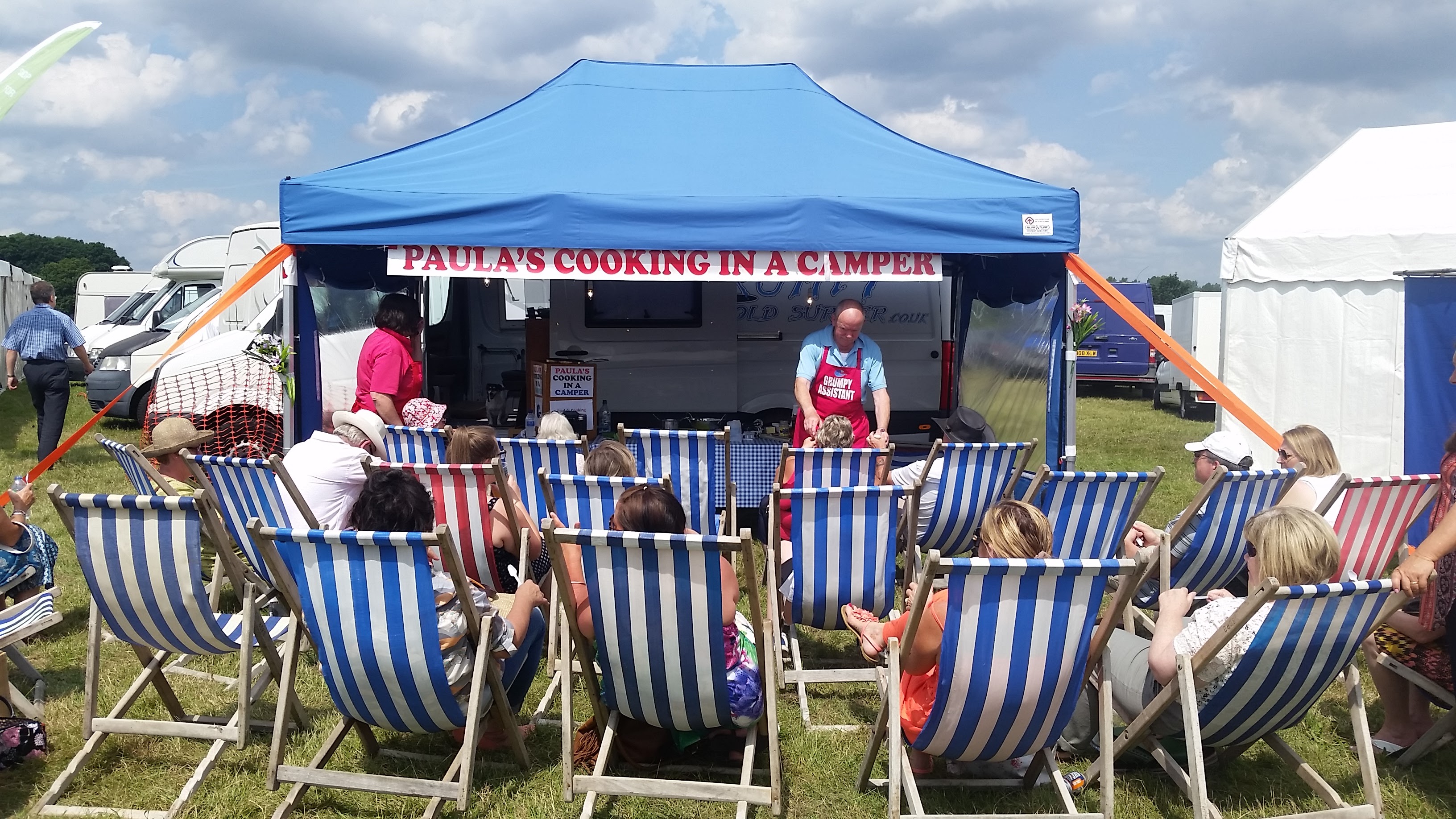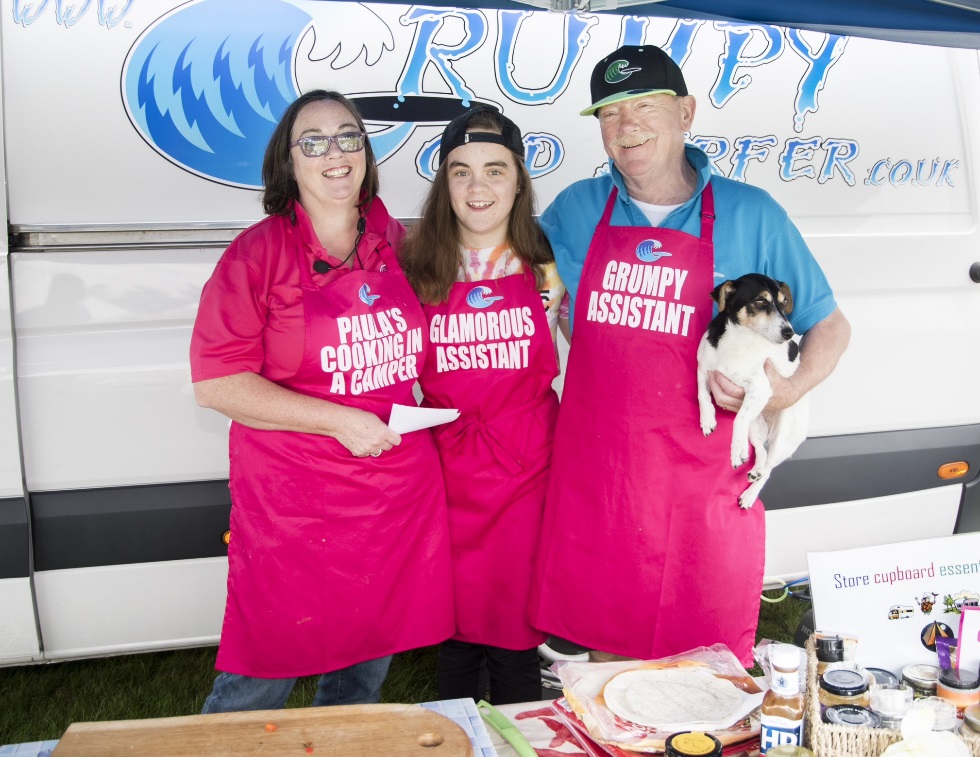 Anyways that's me, Paula! I hope you pop over to the demos at The Great British Food Festivals and take away lots of ideas, hints and tips to get you out and about around these Great British Isles.
Demonstrations
Paula and her campervan (and usually her Grumpy Old Surfer) can be found at:
Harewood House
Grimsthorpe Castle
Margam
Knebworth
Stonyhurst
Arley Hall
With demonstrations all throughout each day – times are listed on the board by the camper. After the demos, they even give out absolutely delicious tasters – Team GBFF can all vouch for Paula's quesadillas! No need to book, just pop along to pick up some fabulous, quick and tasty meal ideas.