Join the Fabulous Sandy D from Great British Bake-Off on our Bake Stage this year. She's ready to entertain you with some fabulous recipes and top tips!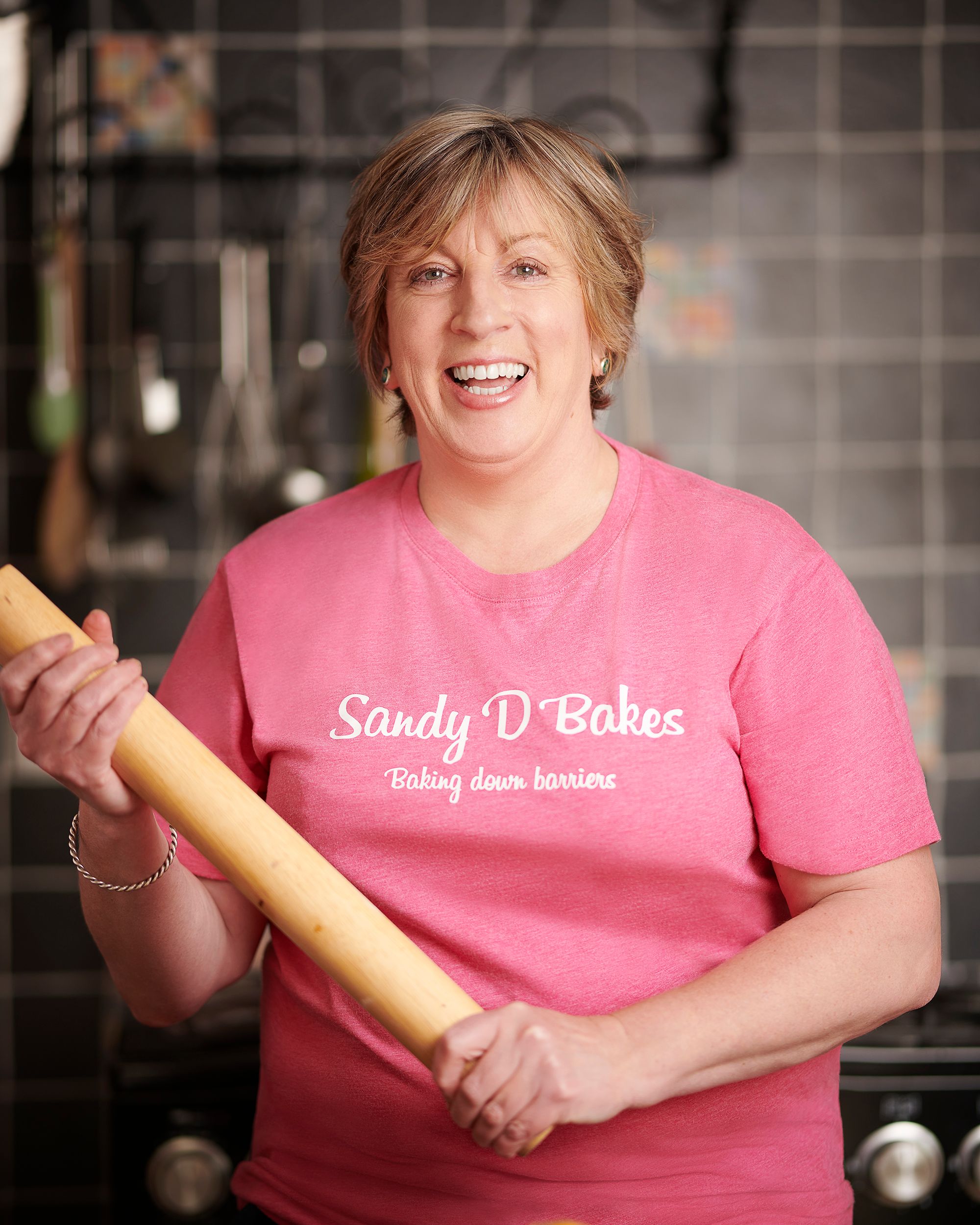 Sandy Docherty
Bake off Sandy continues with her mission to Bake Down Barriers, to get the world cooking and baking and sharing their stories of Food.

"I love the opportunity to share my passion with the public, baking and cooking have a universal language. It can say, I care, it can say welcome, I'm sorry or just, I've made plenty"

Sandy believes that cooking and baking can cross the divide between generations which "has to be a good thing"

Sandy has been working with 'Scratching shed Publications' on a Northern Baking book, 'Recipes with tenuous links to people, places and things in the North of England' which is in for publication and available very soon!

Sandy loves to hear recipes and food stories when demonstrating at Food Festivals and enjoys the banter and fun that the audience brings. She says "I'm inspired by the public and thrive on their feedback and comments.

Sandy's mission, "Baking and cooking is an uncomplicated activity that can only bring joy".